We hope you love the products we recommend! Just so you know, when you buy through links on our site, as an Amazon Associate we may earn an affiliate commission. This adds no cost to our readers.
Selecting the right footwear based on one's profession is the first step towards safety and convenience. When your work makes you walk on shingle roofs, you must have specially designed boots for asphalt shingles to make the job easier and comfortable.
Going for regular boots is probably not the best idea to put into action when you are up on the roof. To seal your safety and comfort while you are working as a roofer, you need the best boots for shingle roofing.
However, If you work in the roofing industry, you know that having the right footwear can make a world of difference in your performance and safety on the job.
When it comes to shingle roofing, in particular, finding the best boots is crucial for protecting your feet from potential hazards such as slips, falls, and nail punctures.
With so many options on the market, it can be challenging to choose the perfect pair for your needs. That's why we've compiled a comprehensive review of the best boots for shingle roofing based on factors such as comfort, durability, traction, and safety features.
Read on to know how to get hold of the best ones and what makes them important for this particular job.
What Are The Risks Involved In Shingle Roofing?
Shingles are flat and rectangular pieces of roofing materials usually made of asphalt, slate, metal, or composite substances, arranged upwards from the base of the roof, and overlapping each other for maximum coverage.
Shingle roofing is a risky and physically demanding job where you may face accidents if you lose your balance by chance while walking on the asphalt shingles.
Those overlapping pieces of roofing materials that may go up in a steep slope are not exactly meant for treading. The uneven surfaces can easily make you topple and skid if you are not careful with your steps while working.
One good thing about asphalt shingles is that they are not naturally slippery and do not generally get slippery when they are wet. The rock granules prevent them from turning slippery, unlike metal shingles that are extremely slippery and dangerous when wet.
But, at the same time, the granules often get loose with age and weather changes. Rain and snow may cause damage to the shingles and lead to loose granules falling off.
Such conditions can make a dry shingle roof more challenging to walk on by compromising your stability even more.
Moreover, if rain and snow lead to moss and mildew growth on your asphalt shingle roofs, there are high chances that the shingle roof turns badly slippery.
You will probably have a hard time climbing the asphalt shingle roofs if there is a layer of mildew growth on them because they make your feet slip and lose traction.
Therefore, you need to be extra sure about wearing boots on a shingle roof, particularly researching whether they are meant for the job before you put them on for work.
What Shoes To Wear When Roofing?
Roofers and contractors need dedicated footwear with specific features and designs to aid them in the roofing work. Your feet need particular shingle roof shoes to prevent you from falling or losing your balance.
These are specialized types of work boots and are very different from the other varieties of work boots available.
Firstly, they are reinforced with enhanced traction with rubber or synthetic outsoles and rubber or foam pads to ensure excellent grip on any surface you put your feet on.
It helps your shoes grip the trippy edges of the asphalt shingles while you tread. Some of these roofing boots also have integrated magnets in the soles for a steely grip.
Moreover, roofing boots concentrate more on comfortable insoles and ankle support than safety toes to minimize pains and fatigue while climbing steep shingle roofs and working on such hard and uneven surfaces for long hours.
Picking up the best boots to walk on shingle roof can be a challenging decision. There are tons of brands with various models of roofing shoes in the market.
Only a handful of them are equipped with perfect traction, comfortable design, and are durable enough to withstand the rough use without tearing off in a few days or months.
This article guides you to understand what to look for in the best boots for shingle roofing.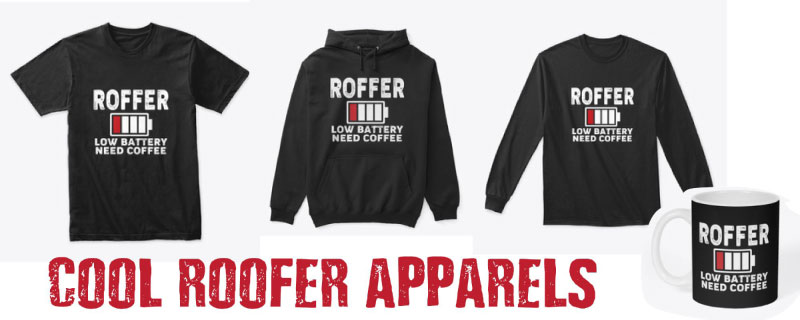 Why Are Shingle Roofing Shoes Vital?
As a roofer, inspector or contractor, you shall have to climb and walk on shingle roofs quite often as a part of your job. When you go about repairing or inspecting the shingle roofs, you do not refute the occupational hazards of walking on asphalt shingles unless you have chosen the best boots for shingle roofing to lock in your stability.
The uneven surface of shingle roofs does not make ideal terrain for walking. The steeper the roof, the more difficult it gets to climb and maintain stability while keeping the steps on the shingles.
Even though the asphalt shingles are not slippery, except when they have moss and mildew on them, they can trip you off if you lose your balance even slightly. Such accidents may cause grave physical injuries.
Therefore, the shingle roofs not only pose threats to roofers and inspectors but also hamper their confidence and performance at work. When you are not confident enough about balancing yourself throughout this dangerous task, you are more likely to work poorly.
The best boots for shingle roofing give you the confidence to climb up with ease by boosting your grip and stability at each step.
When your feet grasp the rugged surface like they have been stuck on them, you can be less scared of tripping and losing your balance accidentally due to the uneven and elevated edges of the shingle pieces.
Thus, safety and performance make it essential to have dedicated boots for shingle roofers.
Must-Have Features In Best Boots For Shingle Roofing
1. Traction
The greatest quality that you should look for while selecting shingle roofing shoes is traction. You need exceptional traction on the shingle roof to ensure maximum safety while working.
Boots for shingle roofers come with enhanced traction made by slip-resistant rubber outsoles with moderate lugs to grasp the edgy ends of the shingles. This feature helps to stick the feet to the surface, even if they are unsuitable for walking.
On the whole, traction is indispensable to help you prevent slipping on a shingle roof and minimize the risks of accidents.
2. Durability
Shingle roofing shoes should come with a highly durable build. These shoes have to withstand quite a lot of rough use all the time.
Asphalt shingles are generally quite harsh on the outsoles and can make them wear off very soon if they are not hardy enough to withstand the harsh contact with the shingles.
Thus, the shoes must have a robust build, sturdy soles, and firm uppers to avoid losing shape or tearing off at the seams in a few days. Goodyear welt construction is the best one to ensure the best durability.
3. Material
Since the material decides the comfort level and the durability, it is important to choose the right thing.
Leather is the best choice here for roofer boots because they are comfortable, sturdy, and can withstand the harsh use you would be putting them through on asphalt shingles. Leather boots also tend to be waterproof, which is a major benefit while working outdoors.
However, you may also choose shoes with a combination of leather and nylon uppers for breathability and comfort on hot and humid days. For the outsole, rubber or PU are the best options for outstanding traction.
4. Comfort
Another essential factor about roofer shoes is that they must provide you with adequate comfort while at work. Climbing steep asphalt shingles is quite hard for your feet and can result in pain and weariness after long hours.
The boots must have cushioned insoles to help walking on shingle roofs. It helps to reduce feet fatigue and absorb the shocks sent by the uneven and hard surfaces of the asphalt shingles.
A comfortable footbed and cushioned insoles are a must while purchasing roofing boots.
5. Support
Shoes for steep shingle roofs should provide you with good ankle support to help you climb easily without straining your feet.
Since you would be on your feet for a long time on the hard and rugged shingle roof, arch support is necessary as well to avoid having pain in the arches. Thus, you must look for adequate ankle and arch support in your ideal shingle roofing shoes.
6. Weight
Lastly, shingle roofing boots must be lightweight to reduce feet fatigue and avoid damage to the asphalt shingles while walking on the roof. Walking on the shingles can easily dislocate them, which is one reason why people are advised not to tread on shingle roofs.
But, if you are a roofer and need to climb up steep shingle roofs for installation, repair, or inspection, choose light roofing boots to avoid much damage or dislocation of the shingles.
Lightweight shoes also enhance performance and productivity than having to carry around heavy and uncomfortable boots.
7. Insulation
While all roofing boots do not come with insulation, some of the best ones do. Insulation is vital if you are working during the colder months.
Working outside on damp, cold, or windy days can be very uncomfortable if your feet are freezing. Leather roofing boots with waterproofing and insulation help to keep your feet warm and cozy.
Are Shingle Roofing Boots Expensive?
Professional shingle roofing boots can get pretty expensive based on the brand, quality, and features. The most well-known brands like Merrell, Thorogood, and Red Wing with the best boots for shingle roofing may cost you nearly $200 to $400.
If you are willing to invest in these superior quality boots once, they may last you for years to come. So, if you can afford them, just go for a professional roofing boot and reap the benefits for years.
However, if you are not comfortable with an expensive purchase, brands like Irish Setter, Timberland, and Carhartt get you high-quality, helpful, and durable shingle roofing boots for under $200.
These can provide you satisfactory performance and ensure your workplace safety while remaining within your budget limits.
Select the ideal pair for yourself after weighing the pros and cons of the boots, taking the budget into factor, and how frequently you plan to use them. It's no point investing in something flimsy and not so durable if you have to climb and tread on shingle roofs every other day for long hours.
They would wear off in days, forcing you to invest in a new pair very soon. For such harsh use, you need tough and heavy-duty professional leather roofing boots to last you for a long time in all weather conditions.
Also, choose whether you need breathable roofing shoes with breathable nylon uppers or insulated and waterproof leather roofing boots, based on the climate you would be working in. Such factors often play a role in deciding the price of the boots.
Top 7 Best Boots For Shingle Roofing
Check out this absolute list of shingle roofing shoes that would help you double up your safety and comfort. Here are the top 7 best boots for asphalt shingles for roof inspectors, installers, roof cleaners, etc., if you need a lead to zero in on the most suitable one.
1. Merrell Moab 2 Ventilator: Our Top Boot for Shingle Roof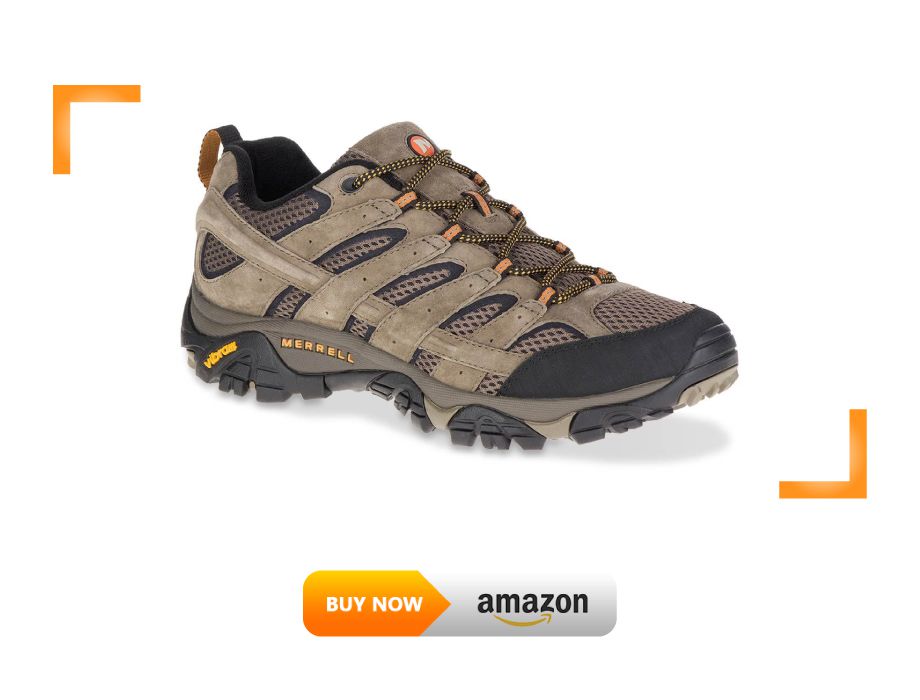 SPECIFICATIONS:
| | |
| --- | --- |
| Origin | USA |
| Material | Suede leather and mesh |
| Sole | Synthetic |
| Safety toe | Rubber toe cap |
| Number of colors | 17 |
Merrell comes up with the best type of shoes for walking roofs worth the money you invest. If you want shoes for steep shingle roofs that surprise you with their superb usefulness every time, just go for these.
Construction and Durability
The MOAB, or Mother Of All Boots models of shoes from Merrell are designed as hiking shoes to withstand tough conditions. The suede leather and mesh upper with a rubber toe cap can withstand wet, muddy, and rugged surfaces and yet hold up really well. They make an ideal choice for shingle roofing because of their design.
Comfort
Comfort is a key factor in buying these Merrell shoes. The improved footwear technology enhances comfort level the moment you try them on. Most importantly, the best part is that you can buy them either in a ventilator or waterproof version.
The former is a better option for summers when your feet must stay breathable, and the air must circulate. The waterproof version is a safe bet for rainy days and wet weather when you need to keep your feet dry and warm.
They provide adequate cushioning to the feet, and since these are hiking shoes, you can also expect great ankle support for long hours of work on the shingle roofs.
Traction
Traction is another best feature of these shoes that help you prevent slipping on shingle roof. Such risky jobs must have nothing less than an excellent grip on the surface.
The Vibram TC5-plus sole provides the best traction, helping you stick your feet to the shingle roofs.
KEY FEATURES:
Made from suede leather and mesh upper
Closed-cell foam tongue
Synthetic Vibram TC5-plus sole
Safety rubber toe cap
Mesh lining
PROS:
Good enough for daily use
Durable boots for shingle roofing
Breathable mesh lining keeps you comfortable
Wide toe box area
CONS:
Some customers prefer the MOAB 1 to the MOAB 2 in terms of comfort.
2. Thorogood Men's American Heritage 6″ Moc Toe: Shingle Roofing Boot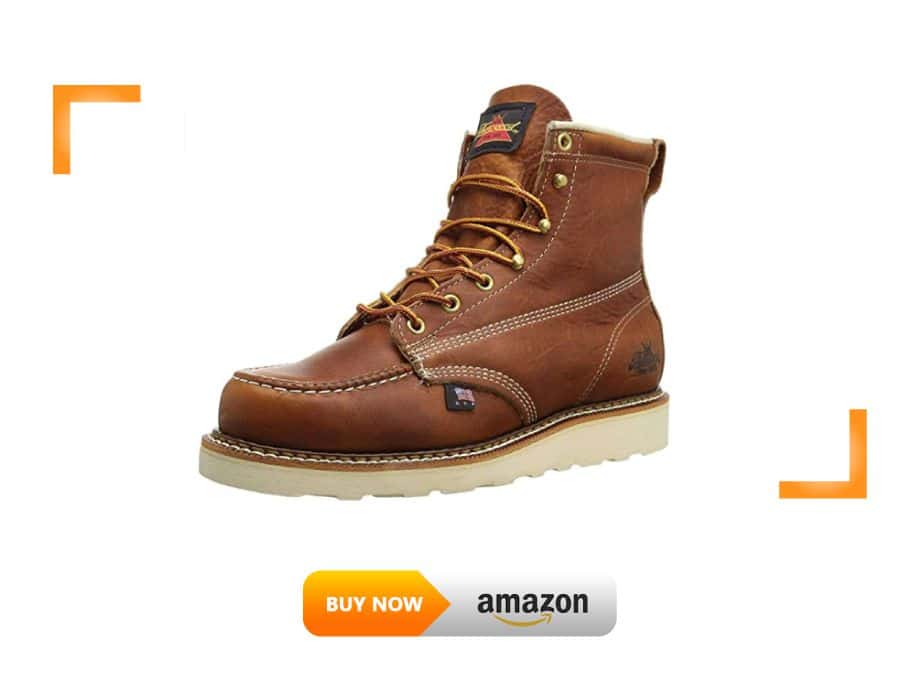 SPECIFICATIONS:
| | |
| --- | --- |
| Origin | USA |
| Material | Full-grain leather |
| Sole | Polyurethane MAXwear Wedge sole |
| Number of colors | 5 |
Thorogood is unquestionably USA's most popular brand for work boots. The American Heritage model can be one of the safest bets for shingle roofing with its exceptional build and traction. Without a doubt, these are one of the most recommended boots for shingle roofers.
Traction
Coming to the outstanding traction of the American Heritage Moc Toe Boots, you have a winner here. These boots have shown incredible performance and traction on shingle roof.
The MAXWear Wedge slip-resistant soles seem uniquely designed to help you remain steady on shingle roofs without losing your grip. These are one notch higher than Vibram soles and have enhanced performance and traction.
Durability
The full-grain leather body gives the shoes a sturdy exterior to withstand the wear and tear caused by asphalt shingles. The boots are waterproof and hold up strong even in wet weather.
Moreover, the MAXWear outsole lasts longer than the usual Vibram outsoles and makes the boots more durable.
Comfort
Thorogood takes care of your comfort by providing soft and cushioned insoles which offer adequate support and flexibility to the ankles. They are definitely one of the best boots for shingle roofing that keep you prepared for the strenuous job and help to eliminate pain.
KEY FEATURES:
Made of 100% full-grain leather
Polyurethane MAXwear Wedge slip-resistant sole
Removable Ultimate Shock Absorption footbed
Poron comfort cushion insole
Composite shank
Goodyear welt construction
PROS:
Excellent traction on shingle roofs
Waterproof
Highly durable
Robust construction
Safety from electrical hazards
Comfortable insoles for long hours of work
CONS:
3. Red Wing Heritage Men's Classic Moc Boot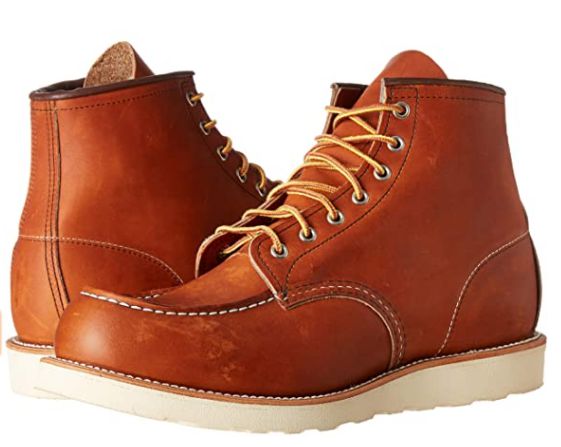 SPECIFICATIONS:
| | |
| --- | --- |
| Origin | USA |
| Material | Briar Oil Slick leather |
| Sole | Synthetic |
| Number of colors | 11 |
Red Wing is one of the premium brands for work boots in America. The Men's Classic Moc Boots is a brilliant choice for roofers, combining advanced footwear technology with superior build to promise you years of dedicated performance.
Design
The most attractive feature of these Red Wing boots is the classic design. The Briar Oil Slick leather gives it a refined outlook while the superior build increases the durability and performance.
The boots can withstand harsh contact with the shingles for years. They are worth every penny you pay for these expensive pairs.
Traction
These boots have a flat rubber outsole called the Traction Tred Cushion Crepe Wedge outsole, which helps you have a steely grip on shingle roofs. Red Wing amps up the traction with the highly slip-resistant outsole that makes the feet stick to the metal or asphalt surface.
This makes them the best shoes for steep shingle roofs because they aid you in climbing without chances of losing your hold on the asphalt. You get more stability while walking on a shingle roof.
Comfort
In terms of comfort, these are simply the best boots for shingle roofing. You can forget foot fatigue when you choose something so lightweight. You do not have to feel the extra burden of heavy boots while walking on a dangerous shingle roof.
It is also an advantage because wearing boots on a shingle roof usually damages or dislocates them, but something so lightweight won't cause any harm. Expect a snug, secure and flexible fit once they break-in.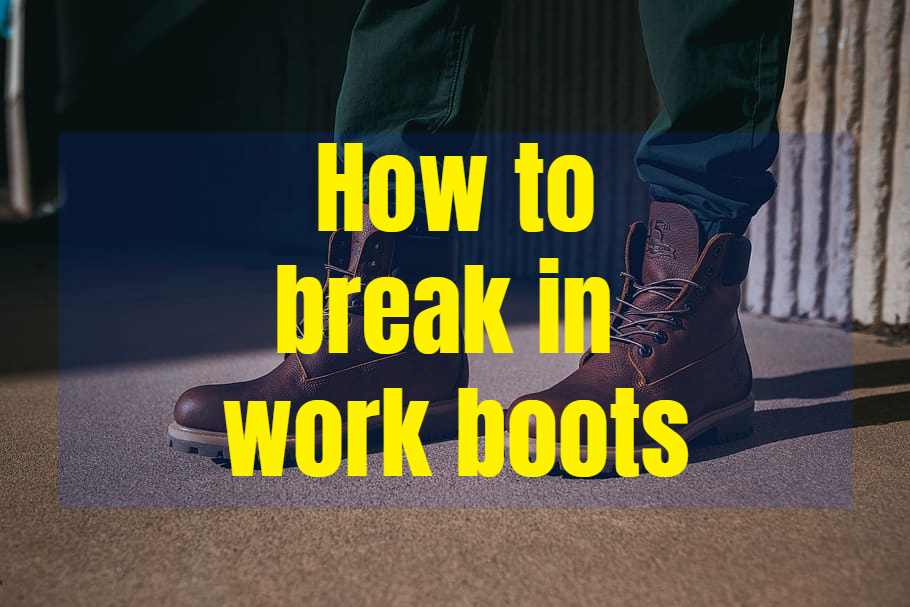 KEY FEATURES:
Made of 100% Briar Oil Slick leather
Traction Tred Cushion Crepe Wedge outsole
Nickel eyelets
PROS:
Extremely comfortable.
Outstanding traction for shingle roofing
Attractive exterior design
Very lightweight
Durable for long-lasting performance
CONS:
Takes some time to break in.
4. Irish Setter 83605 Men's Work Boot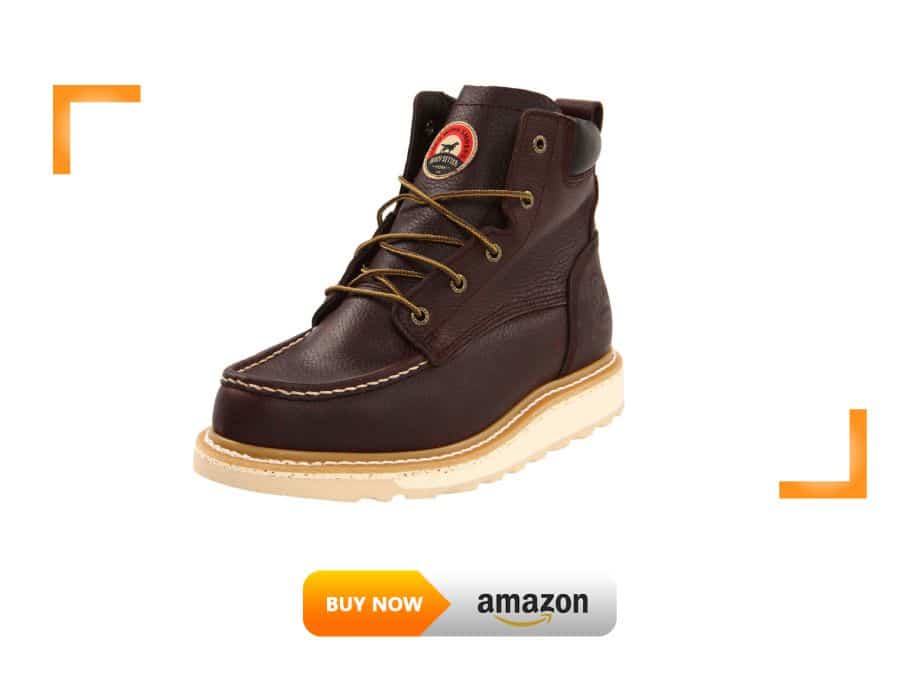 SPECIFICATIONS:
| | |
| --- | --- |
| Origin | USA |
| Material | 100% leather |
| Sole | Rubber |
| Number of colors | 1 |
Irish Setter is a well-known brand under Red Wing but offers more affordable products at remarkable quality. The Men's Work Boots by Irish Setters happen to be one of the best boots to walk on shingle roof. It's definitely worth investing in for some highly satisfying performance at work.
Design
These shoes are constructed out of full-grain trout brook leather, making them flexible, sturdy, comfortable, and durable. The classic brown body with the white outsole makes this a smart choice any day.
They are reinforced with excellent triple stitching to make them stand strong against abrasion on shingle roofs. It makes them long-lasting and worth the money you pay for them.
Moreover, the material is also heat-resistant and keeps you safe from electrical hazards.
Comfort
If you have to be wearing boots on a shingle roof, you cannot overlook comfort. These Irish Setter boots increase your comfort level by providing premium cushioning to the insoles to absorb the shocks sent by asphalt.
You can remain safe from foot pain and fatigue even after some long hours of roofing.
Traction
Lastly, the Irish Setter boots help you have a great grip on metal surfaces and asphalt shingles with the EVA rubber outsole. You can expect perfect stability every time you climb up steep shingle roofs.
KEY FEATURES:
Made of 100% leather
Goodyear welt construction
EVA rubber outsole
Electrical Hazard rating protection
Heat Resistance up to 475F
PU footbeds
PROS:
Breaks in very fast.
Durable and strong construction.
Very comfortable footbeds
Provides heat resistance
Safe from electrical hazards
Great traction for roofing work
Impressive appearance
Waterproof
Lightweight
CONS:
5. Timberland PRO Men's Pit Boss Soft Toe Work Boot
For Framing and Roofing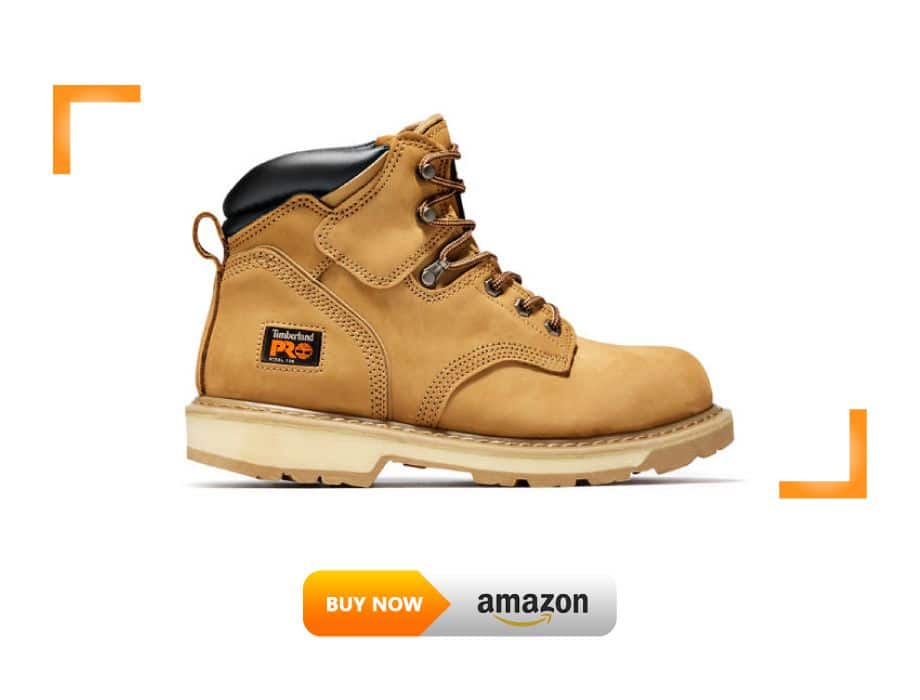 SPECIFICATIONS:
| | |
| --- | --- |
| Origin | USA |
| Material | 100% leather |
| Sole | Rubber |
| Number of colors | 2 |
Timberland is a trusted name for work boots in the USA. The PRO series guarantees you durable, heavy-duty performance for years. You won't regret getting them as the best shoes for framing and other roofing work.
Construction
Timberland does a perfect job at construction, like always, using sturdy Nubuck leather for the body and reinforcing them with Goodyear Welt construction for extreme durability.
The thick leather upper is made to withstand the harsh contact with the shingles without giving away too soon. Undoubtedly, these are perfect for walking on shingle roof.
Comfort
Timberland takes care of your comfort always so that you have zero complaints at work. Since roofing is a taxing job that can take a toll on your feet, the flexible and comfortable leather gives you a snug fit without hurting the feet.
The leather breaks in fast and feels the best when used with a conditioner. The padding around the ankles provides extra comfort.
Traction
The rubber sole equips the shoes with the best traction on shingle roof. The outsole traction and the nylon shock-diffusion plate guarantee you optimum stability while climbing steep asphalt shingle roofs without any difficulty. It makes them an ideal choice for this profession.
KEY FEATURES:
Made of 100% Nubuck leather
Slip-resistant rubber sole
Meets ANSI safety standards
Timberland PRO Pit Boss Soft Toe
Goodyear Welt Construction
Nylon Shock-Diffusion Plate
PROS:
Excellent traction on asphalt shingles.
Breaks in fast.
Sturdy leather body withstands rough use for years.
Padded ankle support increases comfort.
CONS:
Insoles are not up to the mark.
6. Cougar Paws Shingle Roofing Shoes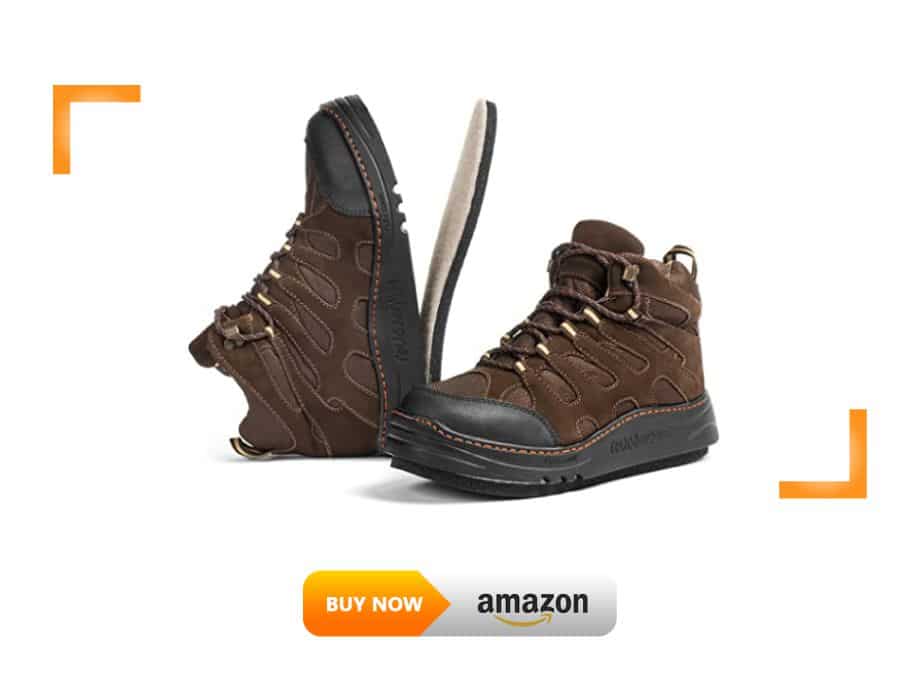 SPECIFICATIONS:
| | |
| --- | --- |
| Origin | USA |
| Material | Leather and nylon |
| Sole | Magnet-lined |
| Number of colors | 1 |
Cougar Paws is surely one of the best types of shoes for walking roofs, offering you exceptional work experience on asphalt shingles.
You have to use them to understand how well-designed these boots are for shingle roofers. With their excellent traction on metal and asphalt and superb build, they make the best shoes for framing and various other roofing jobs.
Construction
Cougar Paws shingle roof shoes are designed using leather and nylon to keep them breathable and lightweight. The durable build makes them hold up well against long hours of heavy-duty roofing.
Moreover, since they are very lightweight, they do not affect or dislocate the shingles when you walk on them.
Comfort
Coming to the comfort level of these boots, they are cozy enough for your feet, even if you have them on for 12 hours at a stretch. Expect optimum ankle support and cushioned interiors to comfort the feet while climbing the shingle roofs, which is essential to eliminate feet pain after duty hours.
The lacing system offers a snug fit, while the breathable and flexible build keeps your feet dry and comfortable even on the most humid days. The leather and nylon upper reduce the weight of the boots and allow air to flow to avoid sweating your feet.
Traction
The best reason to go for these Cougar Paws boots is their traction. This feature makes it an extremely popular choice amongst professional roofers and contractors. Undoubtedly, they are the best boots for asphalt roofing ever designed.
The magnet-lined outsole provides enhanced traction while climbing steep shingle roofs. You can almost feel your feet sticking to the shingles and giving you maximum stability. It keeps you from losing your grip and balance while performing such risky work.
The boots also come with replacement pads for practical use. When the outsoles wear out, you can replace them with one of these and start working again.
KEY FEATURES:
Made of leather and nylon uppers
Unique magnet-lined outsoles
Peak Line Replacement Pads
Cushioned insoles
PROS:
Made of leather and nylon uppers
Unique magnet-lined outsoles
Peak Line Replacement Pads
Cushioned insoles
CONS:
There may be minor issues with correct sizing.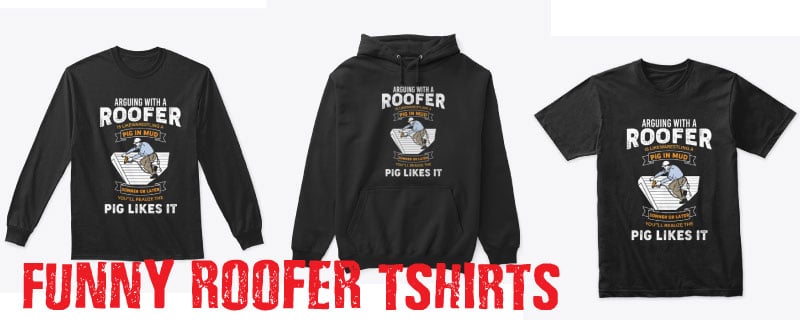 7. Vans Skate Shoes for Shingle Roofing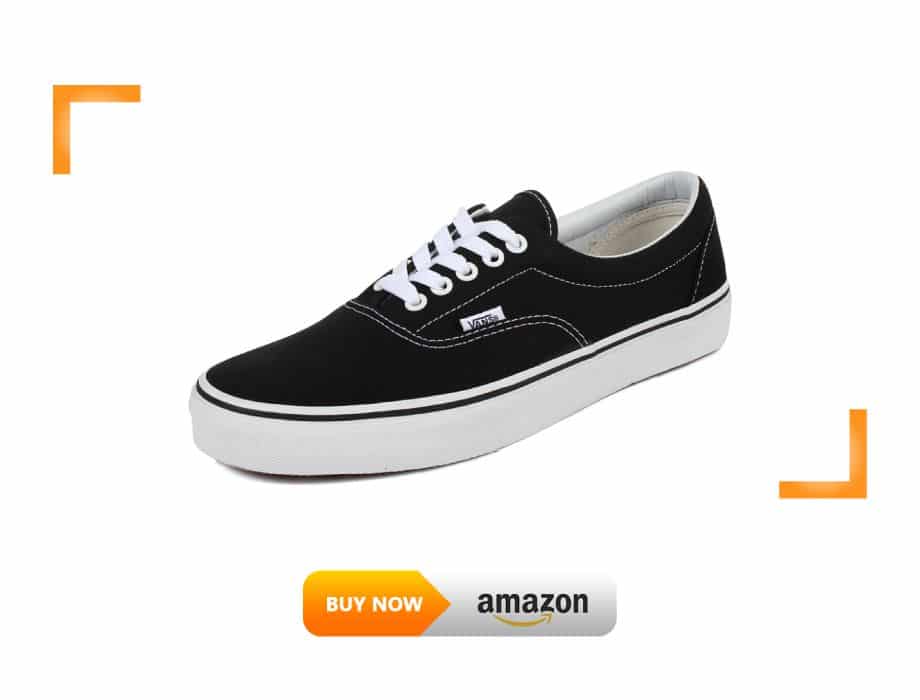 SPECIFICATIONS:
| | |
| --- | --- |
| Origin | China |
| Material | Canvas |
| Sole | Waffle rubber |
| Number of colors | 18 |
The Vans Skate Shoes are a suitable choice if you are low on budget. These aren't the best of the lot, but they can do a pretty good job given the price you pay for them. So, if you want cheap boots for shingle roofers this one is a pretty good pair to give a try.
Construction and Durability
These canvas shoes are quite popular for their cool and casual outlook. They are made of soft and comfortable canvas material, reinforced by double stitching.
However, since they are not made of leather like the other popular choices on the list, they may not last you a very long time. These shoes are definitely not recommended if you want something for the long run.
Yet, given the cheap price you pay for these Vans Skate shoes, you can use them for light roofing work or on a short-term basis.
Comfort
These shoes are quite popular because of their comfortable build. They can get uncomfortable due to a lack of adequate support if you wear them for heavy-duty use or extremely long hours.
However, for casual work, they are quite comfortable and give you a cozy fit. If you do not need to spend 8 to 10 hours on shingle roofs, you can go for them at this unbeatable budget.
Traction
Lastly, one of the important reasons to choose these Vans Skater shoes despite not scoring high in comfort, construction, and durability compared to the others is the traction.
The rubber outsole provides a satisfactory grip on the surface and helps to prevent slipping on shingle roof. They can help you climb up the shingles with a decent amount of stability.
KEY FEATURES:
Made from canvas material.
Double-stitching construction.
Low-top height
Lace closure
Waffle rubber outsole
PROS:
Available at a cheap price.
Decent traction on shingle roofs.
Comfortable fitting.
CONS:
How To Choose The Right Boots For Shingle Roofing
Roofing is a challenging job that requires many precautionary measures to ensure safety and comfort. Proper gear can immensely help you with this job, and the right pair of boots is an essential piece of equipment. Here is what you should consider before buying boots for shingle roofing:
Factors To Consider Before Buying The Boots
Comfort And Fit
The most important thing to seriously consider when purchasing boots is comfort. The boots you buy must fit your feet comfortably. Without good comfort, you are likely to experience blisters, bunions, and other foot injuries. It would be best to go for a pair of boots with ample cushioning and contoured insole for superior comfort and support.
Durability And Protection
As you climb up and down on a shingle roof daily, you want something sturdy and durable that can protect your feet should anything fall on them. Therefore, durability and protection are essential factors to consider when purchasing boots for shingle roofing.
Sole Design For Traction
A boot's sole with an excellent grip is very important as it improves your grip while working on the wet or slippery roof. The traction should be good enough to keep you from slipping on the roof as your safety is paramount.
Waterproof And Leak-Proof Features
A waterproof pair of boots is suitable for shingle roofing as they keep your feet dry and warm in case of a sudden downpour. Look out for waterproof and leak-proof features in your boots of choice for a hassle-free experience.
Materials And Construction
The quality of the materials used, and the overall construction of the boots is crucial. The boots must have a robust and durable design, including the stitching and seams, to hold up against all weather conditions.
By thinking about these things, you can choose shingle roofing boots that will keep you safe, comfortable, and productive on the job.
How to Maintain Shingle Roofing Boots?
Shingle roofing boots are essential. They prevent roof leaks and damage. Steps to maintain shingle roofing boots:
To maintain shingle roofing boots, examine them at least twice a year. Check for cracks, wear, and damage.
Clean shingle roofing boots with a soft brush or cloth. Remove trash, dirt, and other contaminants from boots.
If you see the damage, replace shingle roofing boots immediately. Defective boots might undermine the roofing system and cause leaks.
Install the shingle roofing boots properly. Examine the boots-shingle gaps. Correct installation prevents leaks and other issues.
Employ a professional if you're uncomfortable inspecting or maintaining your shingle roofing boots. Roofers can inspect and keep footwear.
Follow these measures to maintain your shingle roofing boots and extend the life of your roof.
Additional Tips For Ensuring The Boots Provide Ultimate Protection And Comfort
Taking The Correct Measurements
Getting the right fit is essential, and measuring your feet is thus crucial. Most stores have a sizing chart to help you choose the right size, but make sure you measure your feet to ensure a proper fit.
Wearing Them For A Trial Period Before Use
Once you have the boots, you should wear them for a trial period to make sure they are as comfortable as when you purchased them. Doing so can help identify any discomforts and reduce the possibility of sores and blisters when you start using them on the job.
Maintaining The Boots After Each Use
It is essential to keep your boots clean and dry after use. This ensures they dry properly, preventing the growth of molds or any other odor-causing bacteria.
Replacing Old Or Worn-Out Boots
Regularly inspect your boots for any damages or signs of wear and tear. Old or worn boots can be dangerous, making it crucial to replace them to avoid accidents.
When shopping for boots for shingle roofing, you must consider various factors and take proper measurements. Once you have the right boots, wearing them for trial periods before use, and keeping them clean, dry, and maintained will provide you with comfort, safety, and long-lasting service.
Frequently Asked Questions and Answers
What makes a good pair of boots for shingle roofing?
A good pair of boots for shingle roofing should provide excellent traction on steep roofs and have a sturdy, slip-resistant sole. They should also be lightweight, comfortable, and durable enough to withstand constant wear and tear.
Can I use regular work boots for shingle roofing?
While you can use regular work boots for shingle roofing, they may not provide the necessary traction and safety features needed for this specific type of job. It's best to invest in a pair of boots designed specifically for shingle roofing to ensure maximum protection and performance.
What safety features should I look for in shingle roofing boots?
Look for boots with steel toes for added protection against falling objects, as well as puncture-resistant soles to prevent nails and other sharp objects from penetrating the boot. Boots with ankle support can also help prevent sprains and other injuries.
Are expensive boots always better for shingle roofing?
Not necessarily. While some high-end boots may offer more features and durability, there are also many affordable options that provide excellent performance and protection. It's important to consider your specific needs and budget when choosing the best boots for shingle roofing.
How should I care for my shingle roofing boots?
To ensure the longevity of your shingle roofing boots, clean them regularly and store them in a cool, dry place. Avoid exposing them to extreme temperatures or harsh chemicals, and replace them when they show signs of wear and tear to maintain maximum safety and performance.
Final Thought
Choosing the right boots for shingle roofing can make a big difference in how comfortable you are, how safe you are, and how well you do your job overall.
After a lot of research and testing, we've found that Merrell Moab 2 Ventilator Boot for Shingle Roof is the best choice for people who want high-quality shingle roofing boots. Its best traction and high performance and durability make it a top choice for both professional roofers and people who like to do things on their own.
But we also know that everyone has different needs and tastes, so we've put together a list of several other great options that can fit a wide range of needs and budgets.
In the end, the best boots for shingle roofing for you will depend on your needs, so we suggest giving your options careful thought before making a purchase. With the right boots, you can work on any shingle roof project safely and in comfort.
Read more: