Among the different types of boots we come across, logger boots are some of the most useful and reliable. When we say logger boots, we talk about a specific type of boots that loggers and lumberjacks use for their job. These boots are tough, and rigid, yet comfortable and fully waterproof, and provide very good support during any activity.
But the question is, are logger boots good for concrete? The answer is subjective. First of all, logger boots are created to handle the harshest of weather and terrain. All of that is to give you the best protection and comfort possible. That includes both hard and softer surfaces. As I know, concrete is supposed to be a hard surface, so many people consider wearing logger boots for working and walking on concrete.
What are the components of a pair of logger boots?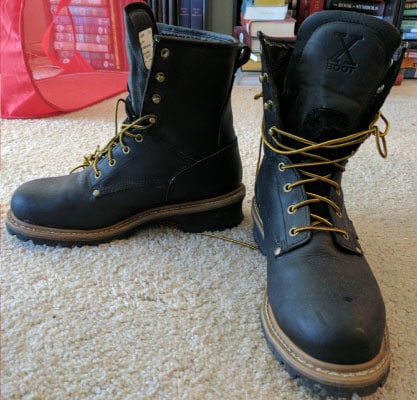 Before we head straight into answering the question, "are logger boots good for concrete?" let's look at what logger boots really stand for. These boots come with a specific design to tackle everyday stress and a variety of outdoor conditions, especially when someone wears them all day long. For that, most companies who build logger boots keep a strict policy of quality control and building process.
Let's look at the various components of a pair of logger boots.
· Heels
All logger boots are built with a significantly high heel just to ensure the best traction possible while working outdoors. The high heel provides traction and keeps you from falling whenever you're working at a height.
· Laced up
Laces are important components when it comes to ensuring a nice, snug fit. These laces are durable, so they prevent tears and keep your boots tightly wrapped around your feet and ankles. Most boots come with an 8-inch of height.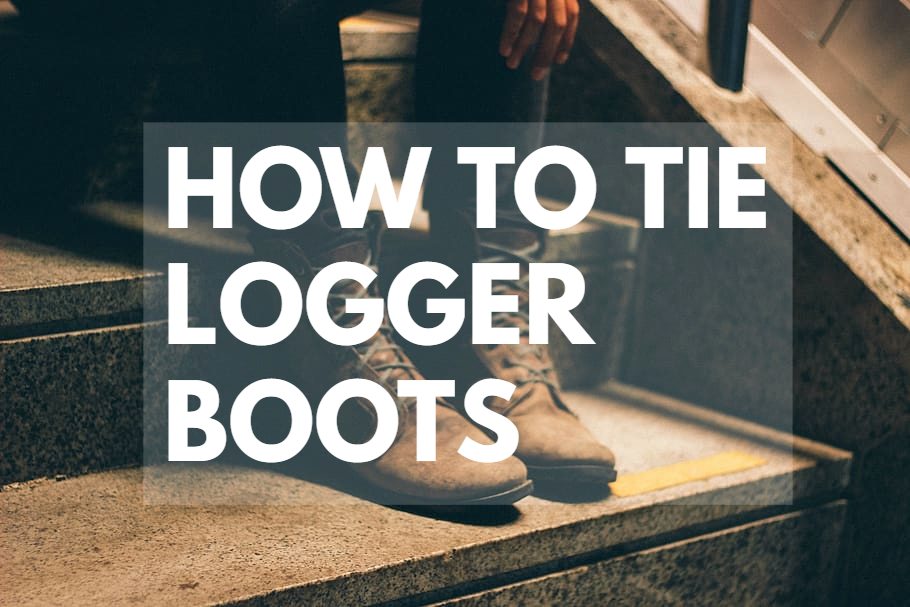 · Welt-construction
This method is useful for better support, and it is also removable when your boots need a repair. A strip of heavy-duty leather is stitched to the bottom edge of the boots.
· Waterproof construction
One of the defining features of these boots is their waterproofing ability. The waterproof membrane is there to protect your boots when you're working in the rain or accidentally put your feet in puddles. Keeping your feet dry is their motto.
· Steel shanks
Another useful part of the construction is the installation of steel strips or shanks. They sit between the insole and the outsole and provide durability and ruggedness and save your feet from punctures and outsole deformities. However, they add to the weight and stiffness of the sole.
· Tough leather
Leather can be sensitive to hot and humid conditions and rain and snow. That's why all logger boots require the best quality, heavy-duty leather for construction. They protect your feet from mud, rain, snow, and hot surfaces.
· Steel toes
While you work in factories and around lumber, it is necessary to ensure that your feet don't hurt from falling objects. So, these boots often come with protective steel toe caps to safeguard your upper feet and toes.
These components make logger boots one of the toughest boots possible.
Are logger boots good for concrete?
Now, let's get back to the main question, are logger boots good for concrete?
Logger boots have different protective features like safety toes, raised heels, waterproof leather, and outsoles with lug patterns. Due to these attributes, workers can prevent injuries to their feet. However, the problem is that they are weighty and stiff. Industrial workers who need to walk regularly on bumpy concrete surfaces can put on these shoes. Moreover, linemen and demolition workers may try out these boots.
However, concrete surfaces can also be of several types, and some of them are very rough. If there are too many bumps and chips on the surface, then it is a good idea to keep your logger boots on to avoid any discomfort and foot injury.
On the other hand, if the concrete surface is smooth, then it might not be a great idea to wear these boots. The reason is logger boots come with so many protective layers and high-quality material, which also adds to the weight and stiffness.
So, regular work boots perform just fine on these surfaces. Bringing your logger boots on such surfaces might sound like overkill. So, if you work on uneven concrete, only then can you wear your logger boots. Otherwise, regular work boots are the option to go for.
Conclusion
Logger boots are the best to keep your feet as injury-free as possible while providing optimum comfort all day long. However, if you ask, "are logger boots good for concrete" the type of concrete surface should determine whether you need these boots or not.