We hope you love the products we recommend! Just so you know, when you buy through links on our site, as an Amazon Associate we may earn an affiliate commission. This adds no cost to our readers.
How To Get Paint Off Leather Boots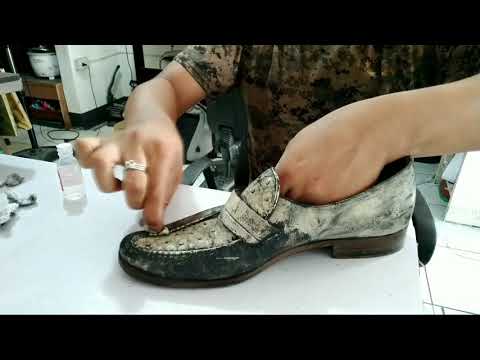 If you are anything like us, then shoes are your one true love. Be it taking you to places to elevating your style statement – they have the power to rule the world (well, at least yours). Do you know that good boots take you to good places?
But what can be done if the magnificence of your favorite pair of leather shoes is ruined by paint? Argh, right? We understand the frustrating blend of emotions that you're feeling every time you take a glimpse at your favorite pair of boots. So, here we are with our magic wand to make those ugly paint spots disappear from your leather shoes. Read till the end and you will know how to get paint off leather boots.
It's a Shoesday; we are here with the best solution for your leather boots in distress:
There is nothing worse than seeing your leather boots suffer the torture of being covered with paint. What makes it even more disheartening is leather can be very tricky to clean, especially when it is paint. However, not all hope is lost, and here are some tricks and tips to get the job done.
1. Grab The Baby Oil
Your quest for how to remove paint off leather boots will start with the simple procedure of,
Getting hold of some baby oil or cooking oil or olive oil. You will also require a cloth or cotton swab to accomplish the task.
Dip the piece of cloth (or cotton swab) in the oil and gently apply it to the paint.
Wait for a couple of minutes for the paint to absorb the oil, hydrate, and loosen it.
The next step is about having a little fun. Use your butter knife (it shouldn't be sharp) to peel off the paint.
You mightn't get the paint stains off the leather in one go. So, keep at it. Wash the boots with mild soap and water before polishing it.
Wanna get some baby oil? Click here to buy on Amazon.
2. The Detergent Technique
You will have to mix a handful of detergent in a bucket of water.
Using a sponge soaked in the detergent mixture, apply it to the stained part of the leather shoes.
You have to carry on with this task for a while before you see results. 
3. Make The Most Of Nail Polish Remover
Who knew a bottle of nail polish remover will prove to be the knight in shining armor? But it definitely has in your case. Now we'll tell you how to get paint off shoes that can be tackled by this unique cleaning technique.
Fetch a bottle of acetone (aka nail polish remover) along with a few pieces of cotton swabs, a soft and clean bristled toothbrush, a metal file (easily available online), and blue painter's tape. 
Regardless of the type of leather boots or shoes you own, this is a proven hack. Using the metal file scrape off the dried paint. All it requires is some effortless moves from your side, but don't get too excited and end up damaging the leather or the boots.
Now, use the brush to dust off the flakes and excessive paint that has settled on the boots. Use the blue painter's tape to cover the entire boot except for the affected region.
Dab acetone on a piece of cotton ball and use it to remove the remaining paint.
Note: Don't apply acetone over the same region repeatedly; this might damage the leather.
Here you'll find some good nail polish removers that people have rated well!
4. Can Water Get It Done?
If it's dry paint or water-based paint, then the daunting task of cleaning your favorite pair of leather boots will prove to be an inexpensive, easy task. Soak a piece of clean cloth in warm water and wipe that particular region. In case it's dried paint stains, fill warm water in empty spray bottles. Spray it directly on the spot and wait for a good 20 minutes. End the task by wiping the region clean with a dry, clean cloth.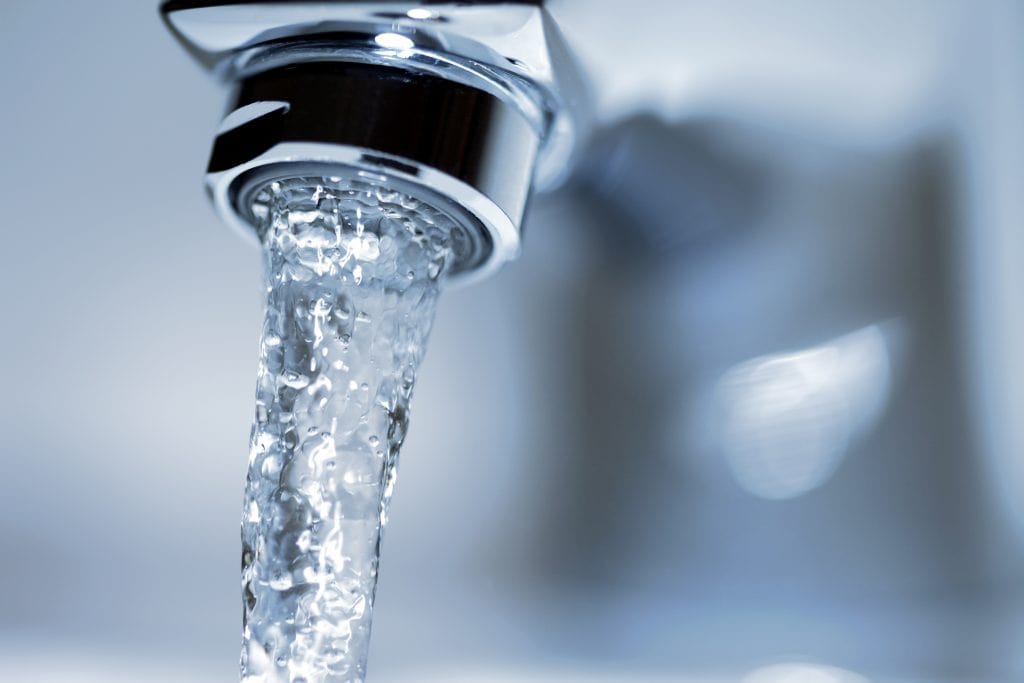 Well, water is one of the free things that you can get at home. You don't need to buy that. Do you know what is Fiji water? If you want some you can buy them here. But before that, you can learn a lot from this article about Fiji water.
5. Alcohol For Cleaning
Did you just go 'WHAT' after reading this hack? Well, we don't blame you. But, why not give this extraordinary trick a try and see what it can do for you.
Soak a damp cloth with rubbing alcohol (only a few drops). Be very gentle when applying it to the leather. You will have to be very cautious and target the stained spot only.
Finish the chore by applying some leather conditioner.
6. Vinegar: Yay or Nay?
It's definitely yay for vinegar. Did you know vinegar possesses the natural qualities of being a cleaning agent? Now you'll know how to get paint off leather boots using Vinegar!
Clean your leather boots with a piece of a wet soft cloth and remove dry paint marks or dirt from it.
Combine warm water and vinegar in a bowl and using clean cotton balls apply this on the stained leather. Vinegar will work wonders by softening the dry paint.
Make the most of 3M stripping pads to remove paint from your shoes. Gently scrub the area and wash your shoes.
Want some well-branded vinegar with great quality? Click here to buy on amazon.
7. Give Vaseline A Try To Get Paint Off Leather Boots
Vaseline will be able to moisten the layer of dried paint and get it off your boots.
Apply vaseline directly onto the paint. Let the vaseline do its job for a couple of minutes before you peel off the paint using a butter knife (dull one, please).
Don't forget to wash off the excessive vaseline with soap and water.
A pair of shoes can change your life. Well, Amen to that. But, what to do if stubborn stains ruin your happiness (leather boots are no less than sheer ecstasy). Give these hacks a try when it comes to how to get paint off leather boots.
Want to get some Vaseline for your leather boots? Click here.
Here's a video tutorial of HOW TO REMOVE ACRYLIC PAINT ON LEATHER SHOES
Read also How To Break In Cowboy Boots? : 9 Easy And Effective Ways