A good working boot is necessary for people who need to stay outside for long hours and on different terrains. You may have heard of logger boots if you have ventured to purchase premium working boots. They are a bit different than any standard work boots, but what are logger boots? Let's find out.
What are logger boots, and how are they different from working boots?
Logger boots are heavy-duty, specific work boots that can handle and improve traction in wet, uneven terrains. With a slightly different and more durable construction, these boots perform better when an employee needs to work on slippery ground. They also come in handy while climbing spurs, thanks to the raised heel of these boots.
Logger boots can handle all the situations that a standard working boot can handle; moreover, they provide better protection and traction most. Workers from the logger industries started to use them first, and hence they named them logger boots.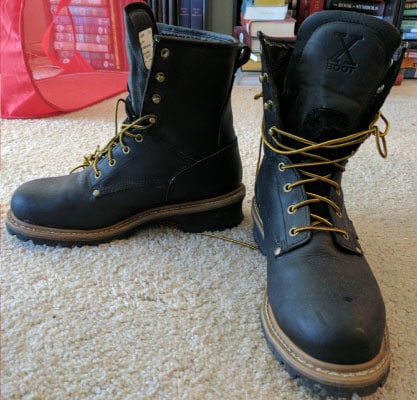 These boots are best for working through muck and brush, along with many types of undergrowth. Though we are used to seeing logger men sporting these boots, soon these became favorites in some other professions, too. Many anglers and linemen prefer to wear logger boots in their profession.
You can typically differentiate logger boots from their raised heels and deep lugs; that makes them a great choice for use in challenging terrains. The heel helps a lot in climbing and getting a better grip on slopes. Though most logger boots come with laces, there are some pull-on designs also available.
Different parts of a logger boot
Let's take a closer look at the different parts of a logger boot.
Welt construction is a way of constructing boots that makes the boot the most durable. It is a stitching technique that consists of stitching the insole, midsole, outsole, and boot upper together, which makes the boot rigid and water-resistant. Most companies build boots using this method. However, the method also makes the boots feel stiffer.
Typically, logger boots have a heel height of at least two inches. That helps keep the foot out of moisture by elevating it. The raised heel also allows room for aggressive lugs, which also improves grip significantly. These boots, in general, have a round-toe design.
Logger boots have a height of nine inches on average, which goes past the ankle. The laces tighten up to give you a snug fit. A high ankle will provide ankle support and prevent injuries also while keeping your boots dirt, brush, pebbles, and water-free.
You will find a steel shank in most of the logger boots. It is a small sheet of steel that resides between the insole and the outsole, providing extra support. As steel is a very tough material, it protects the boot and also your feet.
Employers use logger boots in tough and demanding terrains, often to avoid accidental slips and twisted ankles, so the companies make them with utmost care. All the logger boots come with genuine, high-quality leather.
As most boots come with a 9-inch height, you can find shorter boots if you spend a little more in the market. However, a higher ankle will always provide better protection against water, muck, and other debris.
Logger boots are available both in plain-toe and safety-toe models. Safety-toes may cost a little more, but they are superior in terms of durability and protection.
Moreover, you can find insulated logger boots especially for working in cold and damp winters. They also work as a protective layer if your feet dip under snow during work hours.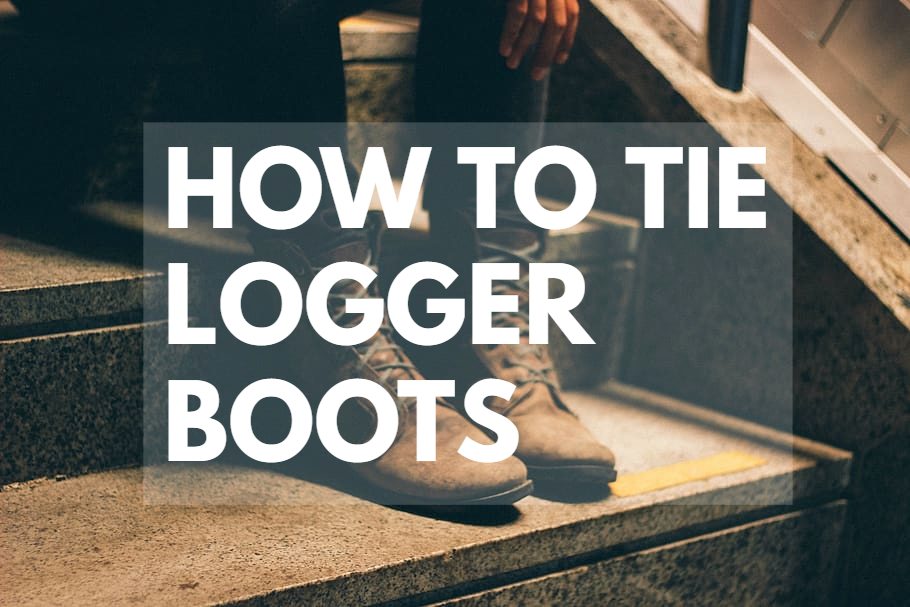 What are the best applications for logger boots?
Logger boots suit well for farmers, ranchers, pit crew, firefighters, and many other professions where people need to work in damp, slippery, muddy terrains and some potentially dangerous jobs.
These are arguably the best boots for linemen, who climb poles and have a certain risk factor in their jobs. The aggressive lugging helps them to position their feet securely. For the same reason, bikers and trekkers also choose these boots. Lastly, these boots also suit horse riding.
When shouldn't you choose logger boots?
Logger boots are especially for outside use, so if you work mainly inside, you may look for other options. You may not need these boots while working on a factory floor. The smooth surface doesn't need aggressive lugs for grip.
Should you wear logger boots on concrete?
You can wear logger boots on concrete, but there's no need to. As concrete is quite smooth, you don't need that much traction and water resistance unless you work with water. Just like you won't use off-road tires on streets, wearing logger boots on concrete will bear the same result.
Conclusion
Now you know what are logger boots and their ability to provide your feet with necessary support and protection while working outside, making them the best option among working boots.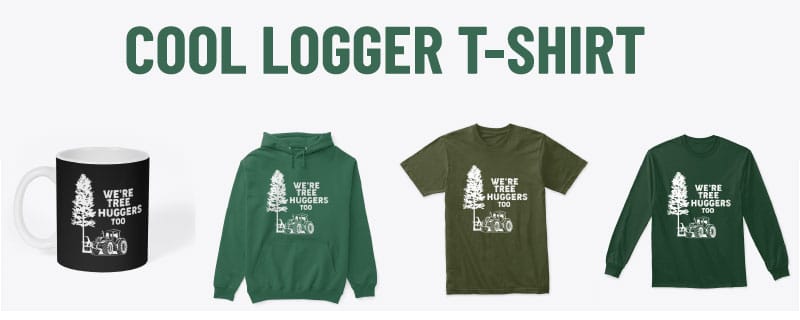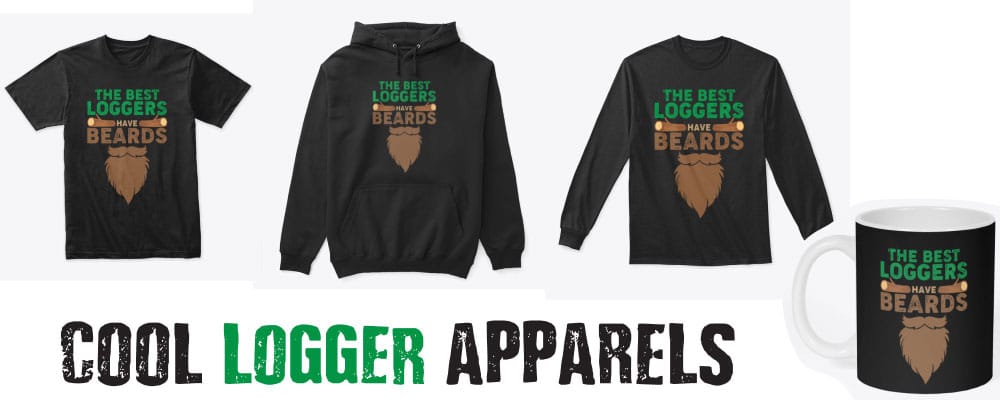 Read More: