Do you desire both safety and comfort with your work boots? Modern work boots are available with different types of soles, including flat soles and wedge soles.
However, industrial workers have claimed that flat soles cause much stress on their feet. That is why wedge soles can be the right alternative for you.
The best wedge sole work boots will make you feel comfortable, secure your feet, and ensure a proper fit. Wedge-soled boots have some advanced features that you cannot find in ordinary shoes.
But, choosing the right pair of wedge work boots is highly important because-
As you like to invest in premium work boots with wedge soles, we have carefully picked some products.
10 Best Wedge Sole Work Boots
1. Georgia Men's Wedge Boots G6342– Best work boots for ranch workers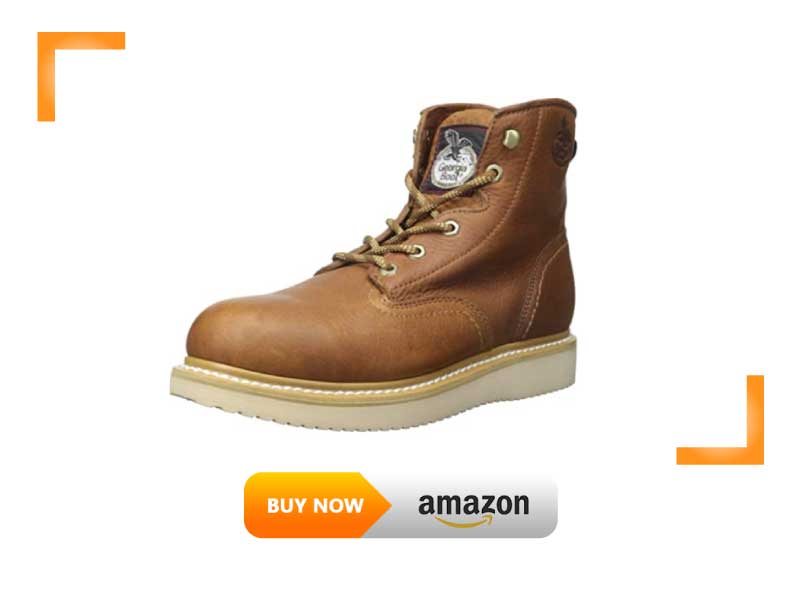 Specifications
| | |
| --- | --- |
| Materials | 100% Leather |
| Sole | Rubber |
| Safety toe | Steel Toe |
Farm and ranch workers need to use safety footwear as they work at outdoor sites. The solid brown wedge boots have both aesthetics and functionality. The quality materials of the boots have made them a long-lasting solution. Moreover, farm workers need to deal with different equipment, and that's why these wedge boots are right for them.
Features
The boots can fit your feet properly and give you the best feel. The white soles with white stitches have created a beautiful contrast. The tall shoes provide protection to your ankle as well. The Goodyear welt construction ensures the strongest design.
The sole and the upper are stitched together with strong stitches. The special construction enables you to resole your boots. Thus, you do not need to buy a new pair of shoes when the soles are damaged.
The cushioned insole is the most important feature to ensure your comfort. Moreover, to make the shoes waterproof, the manufacturers have used SPR leather.
The footbed is detachable, and you may use custom orthotics to enjoy better comfort. When dirt gets into your footwear, you have to remove the insole and clean the interior side.
SPR leather is a specially treated material, which is more abrasion resistant and stronger than ordinary shoes. Furthermore, they protect you from different chemicals, including sulfuric acid.
This SPR leather is 1/2 times more abrasion-resistant than conventional leather. It offers better protection potassium phosphate and caustic potash. Georgia has perfectly created pasture-proof work boots.
As the boots have a considerable height, it protects your ankle from stones, metal, glass, and tree logs.
An Amazon customer said, "These boots were, at first, very stiff. However, the leather quality is good. I have soaked the footwear twice every week, and they have become softened."
Pros
Durable leather construction
Comfortable
Easy to clean
Cons
2. Thorogood American Heritage 6" Steel Toe Boots- Best wedge work boots with high durability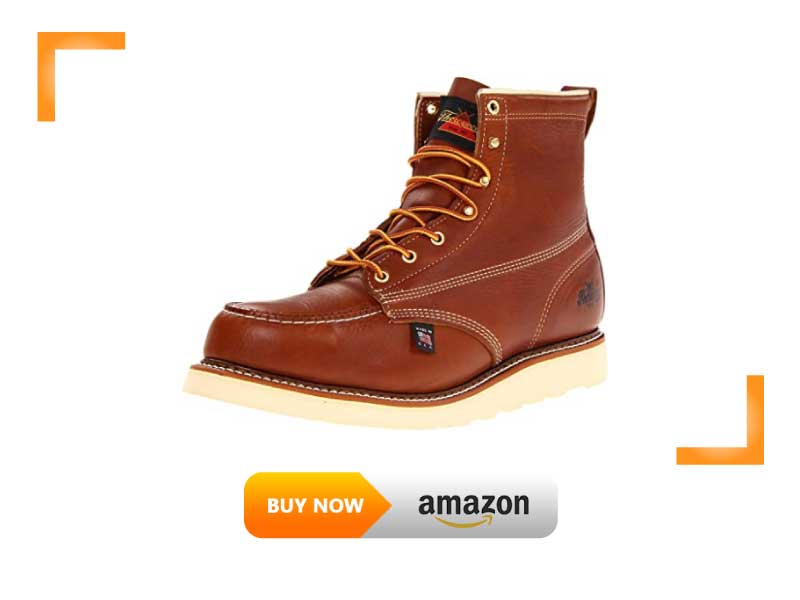 Specifications
| | |
| --- | --- |
| Materials | Leather |
| Sole | Rubber |
| Safety toe | Steel Toe |
Thorogood has gained a high reputation for designing the most durable work shoes. With wedge soles, these boots are packed with a range of safety features. Thus, you will find an unparalleled quality with these shoes. From pipefitters to mechanics, every professional can try out this pair of wedge sole boots.
Features
Like Georgia, Thorogood has also designed Goodyear Welt construction. The superior quality footwear is resistant to wear and tear. Moreover, there is a special moisture seal applied between the midsoles and the uppers. This innovative design will make the work boots long-lasting.
Thorogood has created a perfect job-fitted design without compromising the comfort level. The outsole, insole, and midsole have ample cushioning and ensure a shock absorption capacity.
Moreover, you can choose the product as the best wedge sole work boots for your knee and back problems. The fiberglass shank has a lightweight design, which sustains your foot. The padded leather shaft is another feature to give you comfort.
Due to the steel toecaps, these safety shoes will protect your feet from compression hazards and on-site impact. You can safely walk over the loose gravel, oily surface, and wet surfaces. The outsole with high traction gives you the ultimate level of protection.
According to an Amazon customer, "The boots take 3 days for the break-in. I feel safe with these boots, as the toecaps are of high qualities."
Pros
Best for different working conditions
Good safety toe standards
Premium design
Cons
Problems with the fit for some users
3. Red Wing Heritage Men's Classic Moc 6″ Boot- Best wedge boots with high traction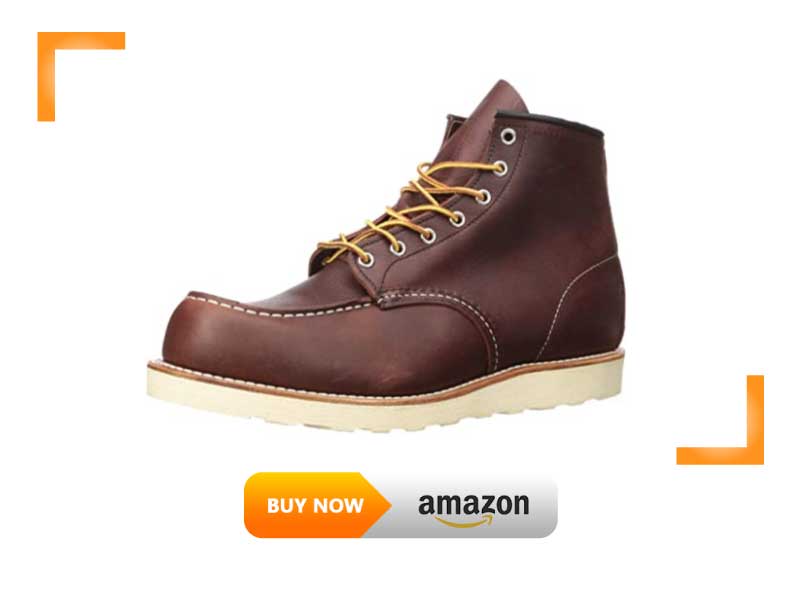 Specifications
| | |
| --- | --- |
| Materials | Leather |
| Sole | Synthetic |
| Safety toe | Moc Toe |
Red Wing has designed some awesome boots for industrial workers. With wedge soles and classic designs, these shoes are the perfect choice for workers. Although modern aesthetics are important, Red Wings has given more focus to traction. You have no risk of slip and fall with this pair of shoes.
Features
Available in different shades, Red Wing boots have grabbed the attention of several workers. The hand-stitched shoes are made of durable full-grain leather. Combined with the timeless design and high resilience, these boots can fit your lifestyle.
The leather uppers also have a water-repellent capacity. Moreover, the 7-eyelet lacing design has made the boots more fashionable.
Red Wings has tried to ensure your comfort by adding a leather lining. This special lining will absorb moisture, and your foot will feel best. Furthermore, the crepe outsoles make the shoes resistant to vibration and shock.
The use of quality soles has added a level of traction. While walking on slippery surfaces, you will not face the risk. Moreover, Red Wings has crafted the best Moc Toe wedge work boots for workers.
An Amazon Customer said, "I found that the shoes felt tighter, and they are more secure on my feet. It is also easy to put on the shoes due to a considerable opening. "
Pros
Quality leather
Aesthetics
Shock-resistant
Cons
4. Carhartt Men's 6 Inch Wedge Steel Toe Work Boot– Best work boots with waterproof design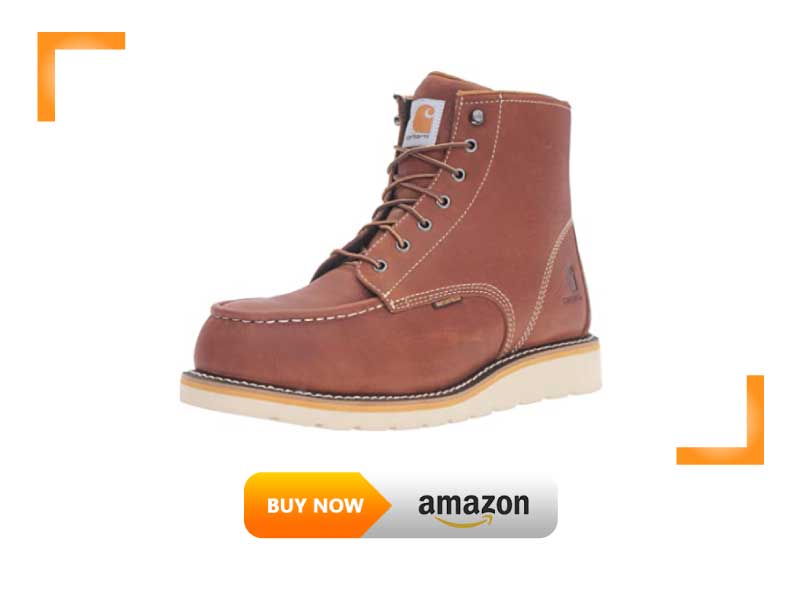 Specifications
| | |
| --- | --- |
| Materials | Leather |
| Sole | Synthetic |
| Safety toe | Steel Toe |
Carhartt shoes are known for their solid construction and elegant style. You will not miss these qualities in these wedge work boots.
However, what has attracted us is its waterproof design. Some industrial workers need to walk on wet surfaces. They can choose Carhartt's products as the best wedge sole work boots.
Features
The well-designed boots make it easy for you to walk around the concrete grounds and other wet surfaces. You will also find a waterproof tag attached to one side of the shoes.
The bottom of the shoes has a larger surface area. The shining metal eyelets with quality laces have added a style. The premium leather has created a durable design and a polished look.
Wet feet never give you comfort, and thus, Carhartt has provided breathable protection to the boots. The waterproof boots will keep your feet dry.
Moreover, the special breathable membrane promotes better air circulation. Furthermore, the use of FastDry Technology lining absorbs sweat from your feet. PU cushion insoles with a pad will also give the desired comfort to your feet.
While comfort is the priority of Carhartt, there is no compromise over the safety features. These steel toe work boots will protect you against compression and heavy impact all day long.
The electrical hazard protection system is also reliable. You will have no risk when you tread on electrical wires and circuits.
An Amazon customer said, "Carhartt has truly designed the best men's wedge work boots. My hubby has big wide feet. Still, these boots fit his feet. I feel that I have invested in the right pair of work shoes."
Pros
High-quality leather finish
Durable soles
Waterproof
Cons
Need padding around the top
5. Danner Men's Bull Run 8″ Work Boot- Best wedge sole work boots with OrthoLite footbed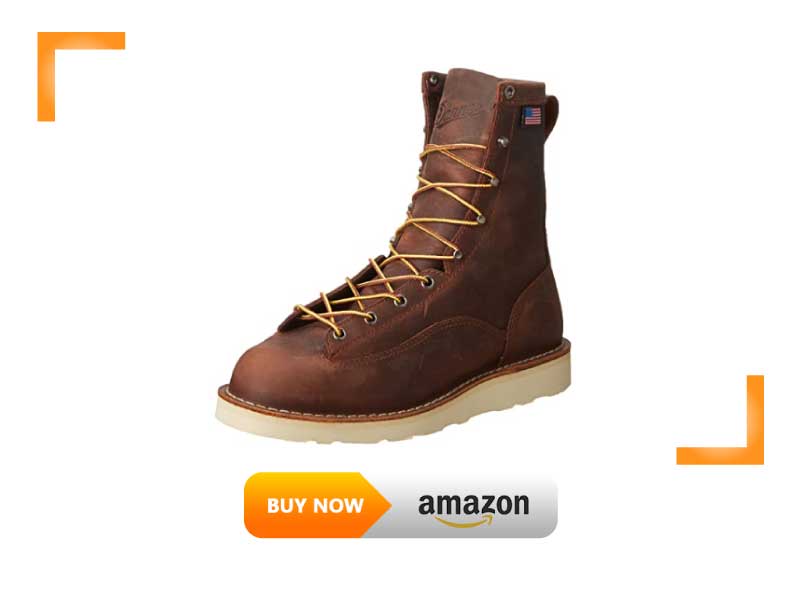 Specifications
| | |
| --- | --- |
| Materials | Leather |
| Sole | Synthetic |
| Safety toe | No |
As a high-end boot manufacturer, Danner has gained a reputation in the footwear industry, and we have carefully picked the best wedge sole work boots for workers.
Danner has considerately added the most innovative features to make the footbed most comfortable. The material quality really matches the price.
Features
The 100% leather uppers have made the boots highly resilient. Danner has used high-graded leather that has undergone different tests. It ensures the high strength and durability of the shoes. The best fact is that leather shoes easily conform to your feet.
For the first few days, you may not feel the comfort, as there is a break-in period. But, you need to wear them regularly to make yourself feel comfortable with the work shoes. The soles have a shock absorption capacity, and you can put on the shoes both outdoors and indoors.
The soft and sturdy OrthoLite footbed is another comfort factor of these work boots. However, although the boots are airy, there is no insulation.
Danner wedge soles ensure the highest safety standards. Customers have praised these boots for a superior level of traction. The oil-and-slip-resistant outsole also prevents slip and fall incidents.
An Amazon customer said, "I feel good with these shoes. I need to walk around oily surfaces. But, I do not find the surface slippery due to the traction of the boots."
Pros
Highly comfortable
Electric hazard insulation
Slip-on design
Cons
6. KEEN Utility Men's San Jose 6″ Wedge Work Boot- Highly affordable wedge sole boots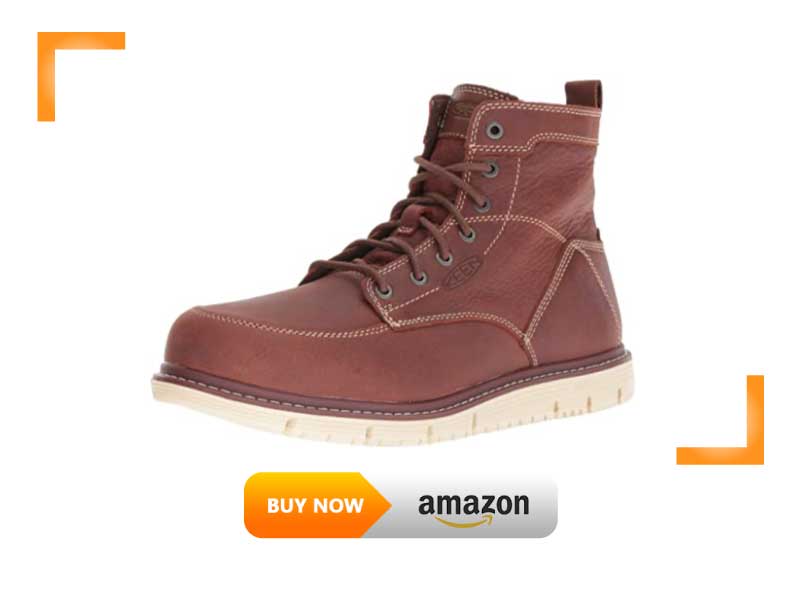 Specifications
| | |
| --- | --- |
| Materials | Leather |
| Sole | Rubber |
| Safety toe | Soft toe |
Some workers like to stick to their budgets while buying their work boots. However, they do not like to compromise comfort with their work boots. That is why we have chosen these Keen Utility boots for them.
Features
The water-resistant, durable leather has added a good value to these boots. Workers in the maintenance, energy, and utility fields can choose footwear as their work boots.
One of the major comfort features is probiotic-based technology. The CleansportNXT helps in eliminating the odor from the sweat of your feet. That is why you will not find the boots stinky. Moreover, the Luftcell air-infused midsoles have increased your comfort level. Moreover, the moisture-wicking fabric will keep your feet dry.
As these Keen Utility boots are soft toe footwear, they may not protect you from injuries. They are made of some composite material. But, you will feel comfortable with these composite soft-toe work boots. The nylon shank ensures torsion stability of the boots.
An Amazon customer said, "I am engaged in the property maintenance and landscaping industry. I have worn these work shoes for about a week and have found no signs of wear. The insole quality is also good.
Pros
Non-slip shoes
Limit the debris build
Cost-effective work boots
Cons
Does not protect you from heavy impact
7. Wolverine Men's Loader 6″ Soft Toe Wedge Work Boot- Best wedge sole work boots with a lightweight design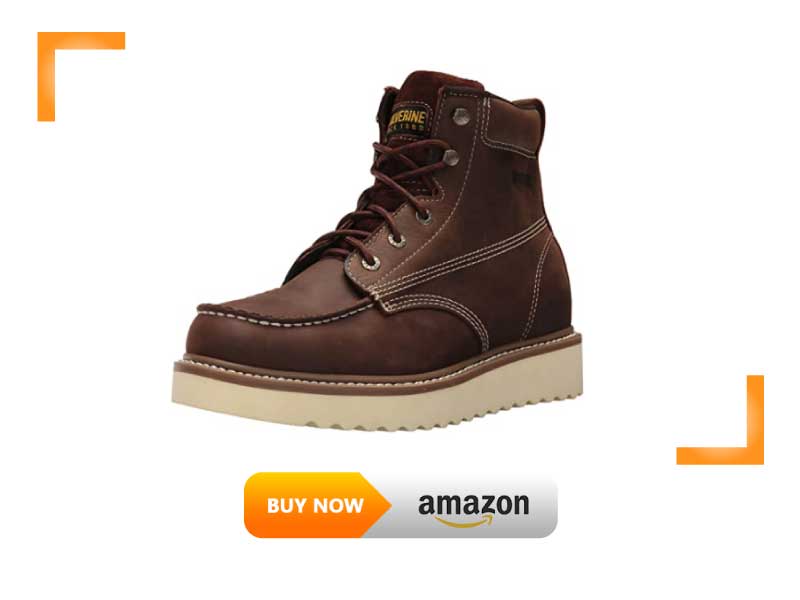 Specifications
| | |
| --- | --- |
| Materials | Leather |
| Sole | Rubber |
| Safety toe | Soft toe |
We have chosen another pair of soft-toe boots with a lightweight design. Steel toe boots are heavy, and some workers do not like them. That is why we have included these soft-toe boots in our list. As the best men's wedge work boots, the footwear gives you comfort.
Features
The dark brown boots are highly aesthetic and create your style statement. Made of premium-quality full-grain, tanned leather, these boots can last long. There is also a large lug outer sole, which makes you feel soft. But, you may find a lack of ventilation features.
The padded collar plays a role in making the shoes comfortable. It reduces the chance of abrasion caused by regular footwear. The PU midsole is removable, and the boots offer a decent footbed for those who have foot issues. The boots are perfectly tailored to the workers' needs.
Although there are no hard steel toes, the taller design ensures your safety. You can walk on uneven and oily surfaces without the risk of getting slipped. The work boots will keep your ankles protected from environmental elements.
According to an Amazon customer, "Wolverine shoes have served my purposes, and they last longer. However, I have applied oil to preserve the leather."
Pros
Removable footbed
Padded collar
Quality materials
Cons
Not much wide
Need better PU cushioning
8. Twisted X Men's Double Gore Wedge Sole Boots- Best wedge sole work boots with moisture-wicking capacity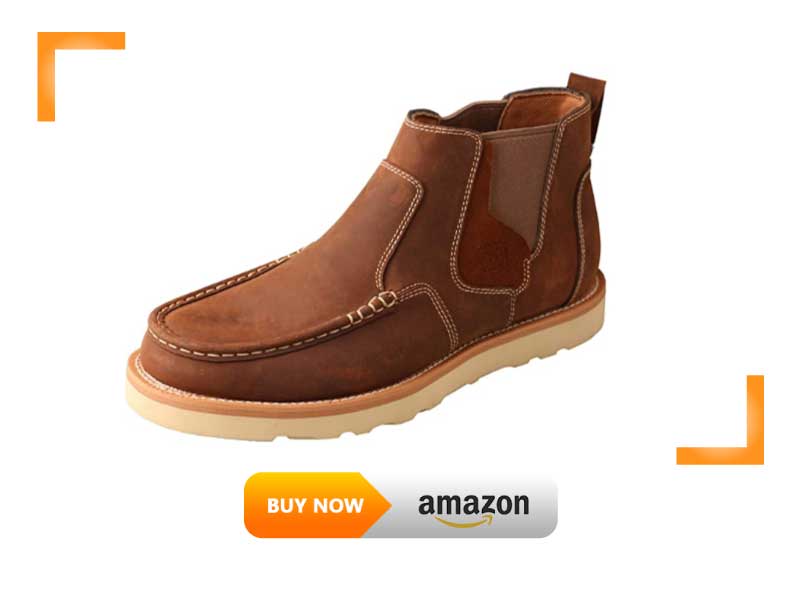 Specifications
| | |
| --- | --- |
| Materials | Leather |
| Sole | Rubber |
| Safety toe | No |
Twisted has designed one of the most trustworthy boots for industrial workers, and we have picked a pair of shoes with a commercial-grade design. The overall performance of the work boots has pleased us. As they are intended for workers, they have a moisture-wicking design to prevent sweat.
Features
Twisted has designed roomy boots, perfect for feet of any width. You can easily put on thicker socks with the boots. There are back and front loops for adding durability. There are double gore panels, for which you can easily slide on these shoes.
The lightweight design with composite XD the insole has added comfort. The specially designed insole ensures stability. The mesh lining has made the boots breathable.
The rubber outsole lets you walk on slippery surfaces. You can confidently tread on damp and wet rock.
An Amazon customer said, "Although I am picky, I love this pair of boots. They are good fitting shoes, and I like to wear them every day at my work site. I ordered the size 10, and it is right for me"
Pros
Cons
The grip needs to be better
9. Golden Fox 6″ Moc Toe Wedge Comfortable Work Boots– Best wedge work boots for constructors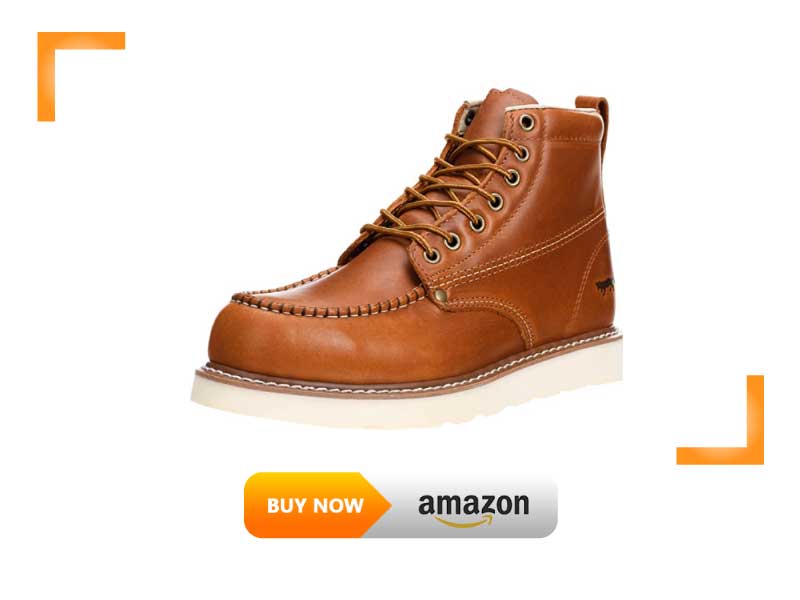 Specifications
| | |
| --- | --- |
| Materials | Leather |
| Sole | Synthetic |
| Safety toe | Moc Toe |
Constructors need to work at hazardous sites, and they need an ultimate level of safety on their feet. Golden Fox has designed these work boots, especially for construction professionals.
In fact, we have found it as one of the best Moc Toe wedge work boots for men. These budget-friendly boots make you feel comfortable.
Features
Golden Fox chooses quality materials for designing the wedge work boots. Most importantly, they have no break-in period. They also include a pigskin collar to give you comfort.
Due to the use of Goodyear welt, there are no risks of separating the sole. You may also reseal the sole by adding a new one.
 Golden Fox work boots have a lightweight design to ensure your comfort. The PU cushioned insole has a shock-absorbing potential. The workers will feel comfortable due to the breathable design and mesh lining, which works as insulation. On cold days, your feet will feel the warmth.
The Moc Toe caps to ensure a considerable level of protection for your toes. The wedge sole has a tread pattern and enables you to walk freely.
The boots also protect your feet from punctures. Moreover, the oil-resistant soles save you from slipping and falling.
An Amazon customer said, "These work boots are available at a good price. I have found no issue with comfort.

Although I wear them every day at the worksite, I have used these boots while playing an outdoor game with my daughter. The footwear has protected my feet."
Pros
Steel shank for protection and stability
Triple stitching for high durability
A heavy-duty polyurethane wedge sole
Cons
Need better soles, according to some users
10. ROCKROOSTER Roberta Work Boots Soft Toe Boot 6 Inch- Best wedge boots with an anti-fatigue design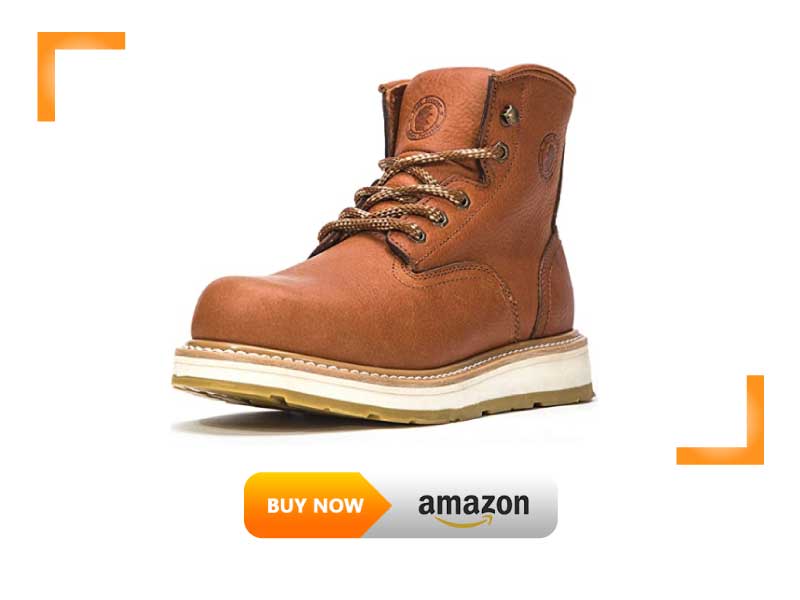 Specifications
| | |
| --- | --- |
| Materials | Tumbled Leather |
| Sole | Vibram |
| Safety toe | Soft Toe |
Rockrooster is one of the best brands known for designing lightweight shoes. Several workers claim that while working for long hours, their feet feel fatigued. That is why we have chosen these boots designed with anti-fatigue technology.
Features
Rockrooster has made these boots unique by using a Vibram outsole, which is lighter than the standard rubber outsole. It plays a role in reducing your foot fatigue.
Workers who need to walk over the gravel roads, construction sites, and slippery roads can put on these boots. Moreover, the oiled and tumbled leather has added durability to your boots.
Due to the proper cushioning, the soles make you feel comfortable. Furthermore, the Poron XRD insole ensures a good energy absorption rate. While your feet touch the ground, it results in energy absorption.
You will get instant comfort from this special technology. Your heels will not feel pressure when you wear the boots. Another reason for comfort is the presence of CoolMax lining, which soaks away moisture from your feet.
The soft toe boots ensure protection against electrical hazards. Contact with 18 000V electrical circuits will not cause risk to your feet.
An Amazon customer said, " My hubby is engaged in the asphalt construction project. His feet are under stress for 8 to 12 hours every day.

However, he claimed that these are the most comfortable wedge work boots for his needs. He wears these boots regularly."
Pros
Reduce foot fatigue
Absorb energy
Cushioned design
Cons
Why should you purchase wedge work boots?
Construction workers, welding specialists, carpenters, and other professionals look for the most comfortable wedge work boots. The wedge-shaped outsole is the major characteristic of the work boots. There are several reasons for choosing wedge sole work boots.
Feel better comfort with the specially designed wedge sole.
The sole covers the length of the footwear, and thus, it has a considerable contact surface area. Under the foot arch, there is no tread.
The best work boot has shock absorption capacity. While walking on the hard surface, your cushioned shoes will make you feel the best. It will lower the discomfort and pain in your foot.
A good level of traction
Due to the good level of the contact surface, you will find better traction and higher stability. This is how wedge work boots are better than conventional ones. Moreover, you can safely walk over the slippery surface.
Highly versatile
Professionals in any industrial sector can put on wedge sole boots. From farmers to carpenters and constructors, everyone can wear the shoes due to the added cushioning.
Easy to maintain
Wedge soles do not attract a high amount of dirt and debris. As they are flatter soles, they do not track mud, debris, and grimes. Thus, your home and worksite will have no mess.
Highly aesthetic
Although some workers do not focus on it, aesthetically designed boots will make you look more professional. You can easily match these boots with any formal and informal outfit.
Guide to buying the best wedge sole work boots for workers
The safety of your feet should be the most important factor while purchasing wedge sole work boots. The choice of the appropriate boots can make a difference in the comfort you feel from wearing the footwear. To identify the best pair of boots, you need to focus on-
Material quality
The material quality of your footwear is the most significant thing to protect your feet from hazards. For instance, the presence of water at your worksite can cause risk to your feet.
Thus, you have to choose boots which do not make your feet feel the wetness. Wet feet can become numb, and you may not be able to work properly.
The best footwear materials are waterproof, and they can resist both hot and cold temperatures. Moreover, materials like EVA, rubber, and leather are highly durable.
Comfort
Your wedge work boots will be of no use when you feel discomfort. Select the right size of your boots. The work boots must fit you correctly.
Especially, workers suffering from pain and foot issues should give importance to comfort. You may also use the prescription inserts for your boots.
Outsole
Although you think of buying wedge-soled boots, you must check the outsole quality. The perfect sole is something, which is not flat.
However, it should have traction and spikes to maintain stability when you are walking on any type of ground.
Slip resistance capacity
Work boots have to be slip-resistant to help you in working, walking, and running on the ground. The best boots have a slip-resistant rubber sole to let you walk over any terrain.
But, the level of resistance can be different based on the choice of your boots. The type of the floor surface and the amount of rubber applied over the sole will make a difference.
Safety features
Now, you have to check the safety features of the boots. Every brand uses different technologies to make the boots safe for their workers.
For instance, a reliable pair of wedge work boots need to include an electric hazard protector. While working at the worksite, electrical wires can cause risk to your foot. Thus, specially designed footwear will prevent electric shock to your foot.
Steel toe caps and steel shanks are also the protective features of the boots. Steel shanks retain the perfect shape of your work boots.
However, you will also find shanks of other materials like fiber. The shank protects the underside of your boots, while the steel toe caps protect your toes. The best-rated work boots have steel toe caps as one of the safety features.
As the steel shanks are thin pieces of metal, they will not add weight to the boots. This steel shank will protect you in a range of ways.
While walking around the rocky terrain and construction sites, you can protect your feet from penetration of the nails and sharp objects.
Due to the steel shank, you will feel more balanced on the rough and uneven ground.
FAQ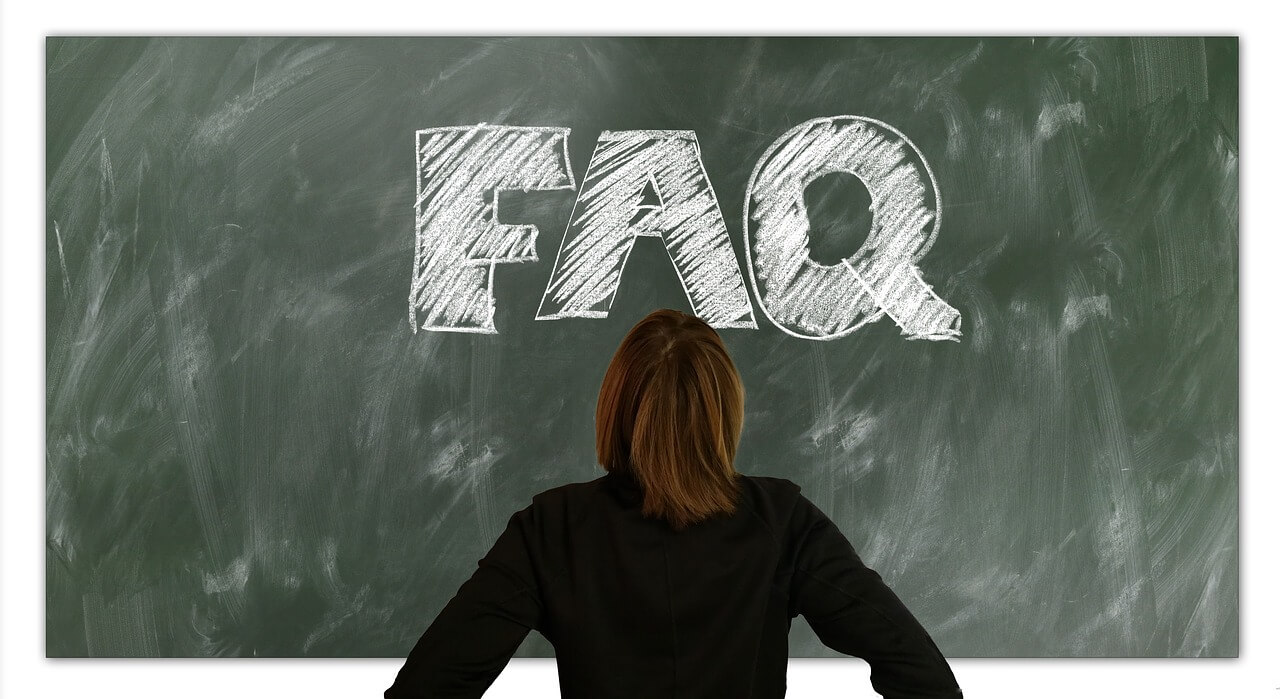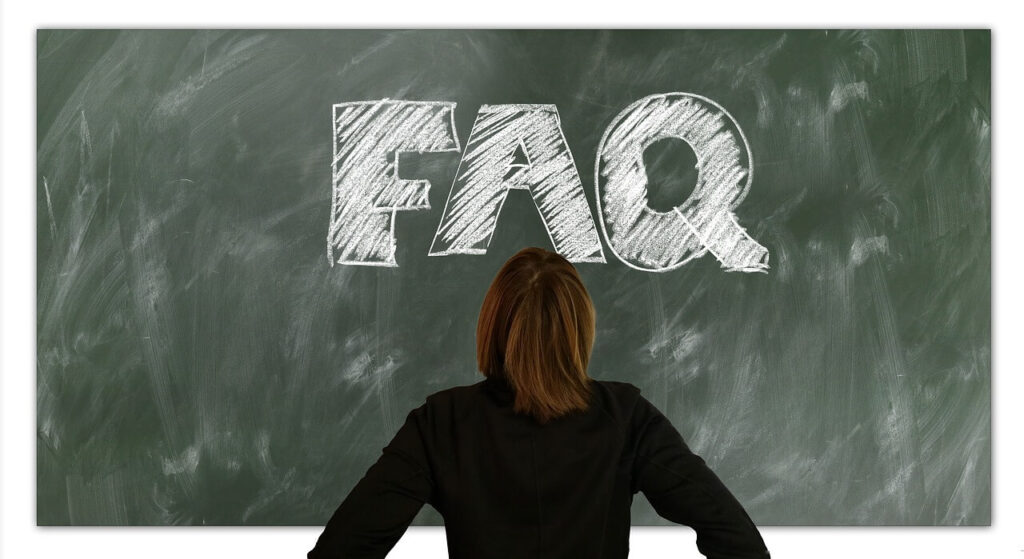 How do the heelwork boots differ from the wedge work boots?
Several factors can differentiate these two types of boots-
The wedge sole boots have a special design for which you can walk over the paved surface, ironwork, and concrete surface. These boots are highly stable, and that's why you can walk and stand comfortably.
Another important factor differentiating wedge work boots and heelwork boots is traction. Heelwork boots can provide you with a better level of traction, although it is an uneven surface. Between the raised heel and sole lugs, you can notice a gap. It ensures a good amount of grip on any type of surface.
The safety level is another relevant factor for the work boot buyers. Wedge work boots can keep your feet more secure. The large sole surface and sole treads contact the surface. Thus, no small items will cause problems with your footwear.
Why do manufacturers add heels to the work boots?
A perfectly designed work boot needs to follow the feet' shape. While you stand, your outside arch, heel, toes, and balls of the feet need to sustain your weight.
Can I put inserts into my wedge sole boots?
Yes, you can use inserts for any reason; especially, those who have tarsal tunnel syndrome like to wear these shoes. These insoles will alleviate the pain in your feet. You must check your shoe size before buying insoles. There must not be an issue with the space.
Verdict
We have reviewed the best wedge work boots for workers. Our team has checked the qualities and features to make a careful selection.
Moreover, we have thoroughly read reviews of different customers. By analyzing the pros of cons of these work boots, you can find the perfect one.
Wedge work boots are favorites for several workers. You can identify the right one by checking the material, sole design, safety toe, and other additional features.